We can't wait to meet and greet you!
Your night of comedy and foody fun awaits!
Thank you for booking to see Basil, Sybil and Manuel in their London West End home at the President Hotel. The Faultys promise two hours of quintessential British comedy over a fabulous 3-course meal!
Before you arrive...
- Doors open half an hour before the show begins, so please allow enough time to get a drink before you are seated. The venue operates a cashless bar.
- If you have an allergy to nuts, whether airborne, through ingestion or physical contact, please let us know and confirm the nature of it at least 72 hours before the performance. If we are not made aware of this until the performance date, the hotel and ITI reserve the right to refuse admission.
- You can read our FAQs here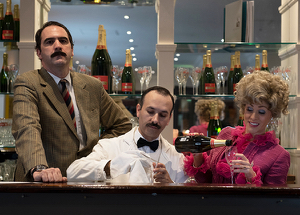 Did you know that you can order your drinks in advance? Beer, wine and soft drinks can be booked online
Pre-order here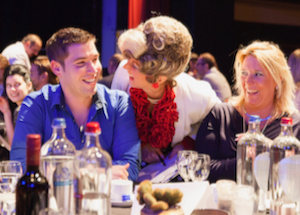 If you are attending because it's a particularly special day, Sybil would love to know so she can accommodate!
Inform us here
President Hotel
56-60 Guilford Street
London, WC1N 1DB
Nearest tube
Russell Square
Show times
(doors open 30 minutes before the show begins)
Thursday 19:30
Friday 19:30
Saturday 13:30 & 19:30
Sunday 13:30 & 18:30